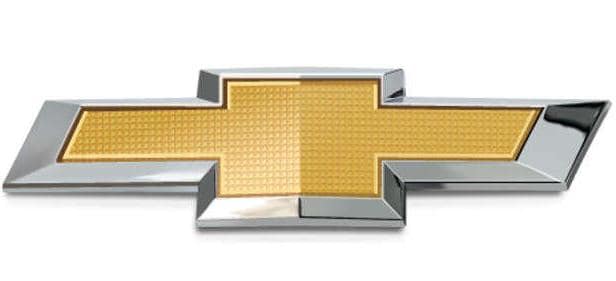 HISTORY OF CHEVROLET
After the determined pursuit of one man, William Durant, to build an auto company, Chevrolet Motor Company was officially founded on November 3, 1911. It started with
humble beginnings
from a partnership with retired race car driver Louis Chevrolet and a high chance of failure. Since then, the company has celebrated 100-plus years, and continues to create some of the leading models in the industry. 
Chevrolet has never settled for last place, or even second place for that matter. From the start, the automaker has challenged competitors and striven to provide customers with the best.
1915 - Chevrolet buys shares of General Motors.
1916 - The Chevrolet Four-Ninety is built and priced at $490. It was posed as a direct competitor to the Ford Model T.
1922 - Chevrolet wins over Ford executive William Knudsen to join the team as production chief. He would later become vice president of operations.
1927 - Harley Earl is hired to lead the General Motors Art & Color department. Thanks to his work, this is the year Chevrolet becomes known for its style and yearly updated models.
1947 - Chevy first begins plans to build a compact vehicle, but chooses to scrap the plans on the basis of a perceived lack of desire and need for the style in the American market. Of course, the idea isn't thrown away, however, and Chevy's team will try six times unsuccessfully to create a compact vehicle before succeeding.
1950 - Meanwhile, Chevy becomes the first automaker in the industry to introduce the fully automatic transmission on its affordably priced models.
1953 - Chevy's famed Corvette makes its entrance into the world of legendary sports cars.
1967 - The Camaro, codenamed the Panther, hits the market as the new must-have vehicle for driving enthusiasts.
1989 - Chevy expands production with its first sub-brand, the Geo.
1997 - Chevrolet sales reflect more truck buyers than car buyers for the first time.
2009 - General Motors files for bankruptcy, while Chevy manages to continue developing industry-leading vehicles.
2011 - The game-changing electric Volt makes its debut with the goal of bringing affordable electric power to a wider audience of drivers.
At present, Chevrolet continues to build, improve, and enhance its lineup of award-winning vehicles. The brand is defined by bold design choices, innovative technology, valued performance, and the resilience to keep working hard to deliver to customers the best the auto industry has to offer.
Nalley Chevrolet upholds these virtues to the best possible extent! Just stop in today so we can show you exactly what Chevrolet's hard work has
accomplished.